BLS ACLS course at ALAPPUZHA -2022
BLS ACLS Training and certification at Charles Institute, ALAPPUZHA by AHA. Same day certification.
Original material. BLS-1 day, ACLS- 2 days. Attractive price!
Weekly batches of BLS ACLS courses are available at Charles Institute, ALAPPUZHA. These courses are certified by the AHA (American Heart Association).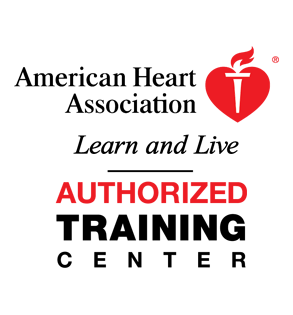 Who can attend these courses?
BLS course (CPR AED First Aid) is open for all, while the ACLS course is only for healthcare providers.
What is the duration of these courses?
BLS course: 1 Day from 9 am to 4 pm
ACLS course: 2 Days from 9 am to 4 pm.
BLS+ACLS- 3 Days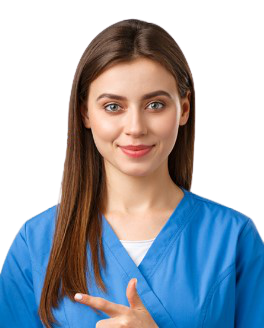 When will I get my certificate?
You can download your BLS ACLS certificate from the AHA's website, usually on the same day. However, this can take up to 2 days. How to download my certificate?
How long these certificates are valid for?
AHA BLS ACLS certificates are VALID FOR 2 YEARS
Will I get study materials?
Yes. You will get separate study materials for both BLS and ACLS from our Thiruvalla Branch. This will be provided as Ebooks and will be activated in your account after you make the payment.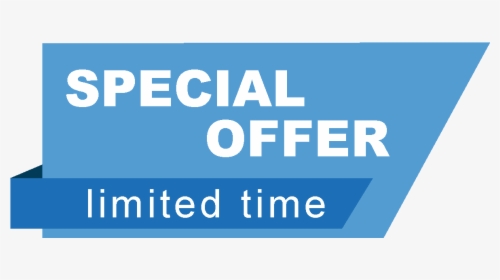 We have branches in multiple cities. The fee charges will vary from place to place.
BLS ACLS course fee in Thiruvalla- ₹ 8000/-
BLS Fee in Thiruvalla: ₹ 3500/-
Mandatory pretest required?
First Floor, Malayail Building, Ramanchira, Thiruvalla, Kerala 689107
Contact: +91 9619865406
e-mail: arun@charlesinstitute.com
This is the first topic taught in BLS course. This involves series of actions executed by a BLS provider in order to save a life in sudden cardiac arrest.
Below pictures show the six links in the adults' chain of survival.
OHCA-Out of Hospital Cardiac arrest
IHCA– In Hospital Cardiac Arrest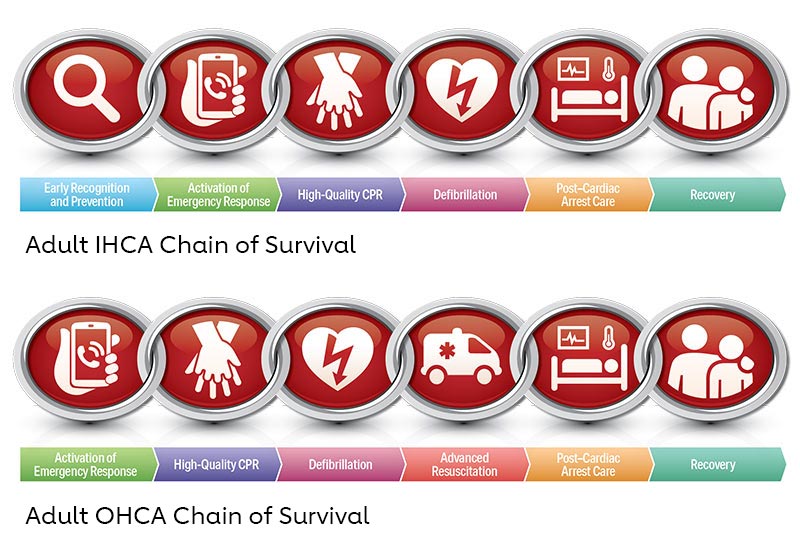 Before giving breaths, make sure that you open the airway. Two methods to open the airway are:
Head tilt Chin lift
Jaw thrust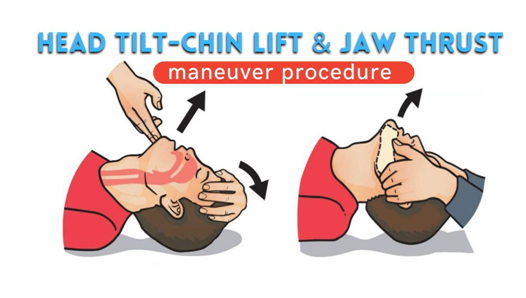 Giving breaths using a pocket mask
Position yourself at the victim's side
Place the pocket mask on the victim's face.(Apex above of the mask and base below)
Press the top edge of the mask using the index finger and thumb of your hand close to the patient's head.
Press the bottom edge of the mask using the thumb of your second hand.
Place the remaining fingers of your second hand on the bony margin of the patient's jaw.
Perform a head tilt and chin lift.
Take a normal breath and give 1 breath over a second, to produce a visible chest rise.
Avoid hyperventilation (ventilating too fast or with too much of volume and force.)

Giving breaths using a bag and mask ventilation unit
A bag and mask device is used to provide positive pressure ventilation to a victim who is not breathing spontaneously.
A bag and mask device consists of a self inflating ventilation bag and a pocket mask.
This can be used with or without oxygen.
PROCEDURE
Position yourself directly above the victims head
Place the mask on the patients face with the narrow portion on the bridge of the nose
Make a C with the thumb and index finger of your one hand and press the mask down, against the face
The three remaining fingers of that hand form an E, which is used to lift the angles of the jaw.(E-C clamp technique)
Squeeze the mask and watch for a chest rise.
Give one breath over a second with or without oxygen. Do not hyperventilate.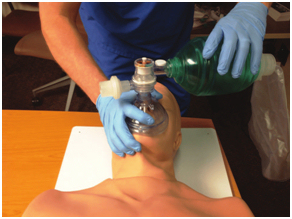 Automated External Defibrillator (AED)
AED is a light weight, portable which can identify a shakable rhythm and then deliver a shock.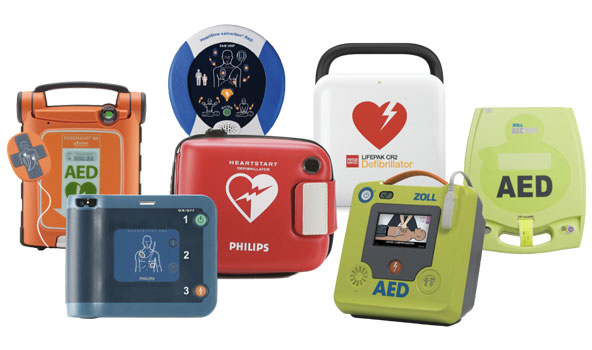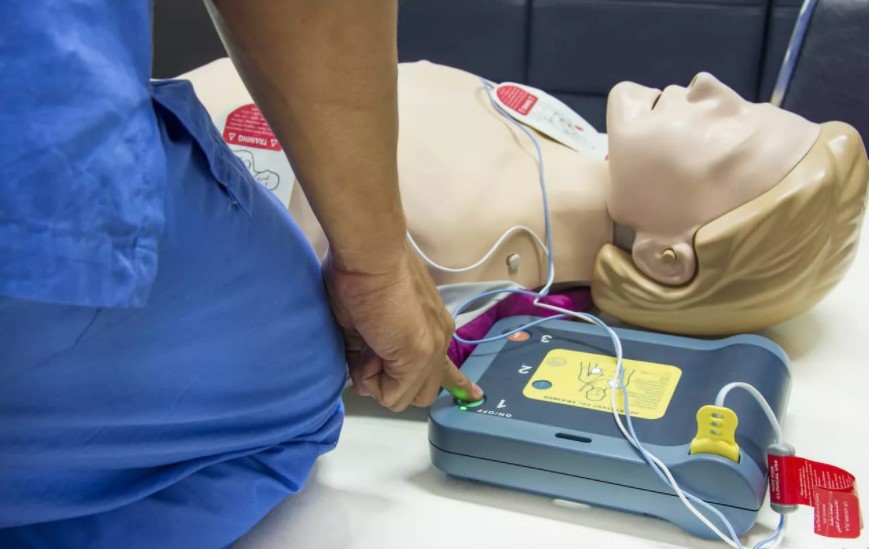 Excessive chest hair can prevent the effective shock delivery. Use a razor to shave the patient's chest. If you have 2 sets of pads, attach one set of AED pads and pulling them off forcibly, removing the hair
If the person is submerged in water, pull the victim out and wipe the chest before you attach the AED pads.
Do not place the pads directly over an implanted device. But shock can be given
Remove the patch and wipe the chest before you attach the pads.
| | | |
| --- | --- | --- |
| Victim | Responsive | Unresponsive |
| Adult | Abdominal Thrust | Start CPR |
| Child | Abdominal Thrust | Start CPR |
| Infant | 5 back slaps and 5 chest thrust  | Start CPR |
If a choking victim becomes unresponsive, initiate CPR. After 30 compressions, before giving breaths, look for the object in the back of the throat. If present, carefully try to remove it. Do not perform a blind finger sweep.